THE WHOLE WORLD MOBILISING - Youth and Children's Weekend
14 March 2017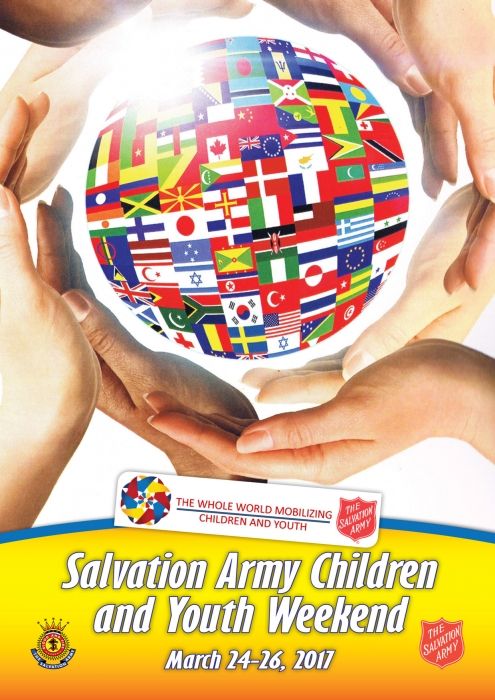 THE WHOLE WORLD MOBILISING
CHILDREN AND YOUTH WEEKEND - MARCH 24 - 26, 2017
* FRIDAY 24TH MARCH: PRAYER
Prayer meetings in church buildings, homes and other venues. Prayer meetings via social media.
* SATURDAY 25 MARCH; COMMUNITY ENGAGEMENT AND SOCIAL ACTION
Oportunities for churches, fellowships and schools to be active and visible in their local communities (open airs metings, clean ups, visits, services)
* SUNDAY 26 MARCH: WORSHIP AND CELEBRATION
Main meeting led by youth and children, with youth and children leading worship, prayer times, preaching, testifying etc..
Oportunity for every church, fellowship to hear the dreams of youth and children in their corps.