BSP supports Red Shield Appeal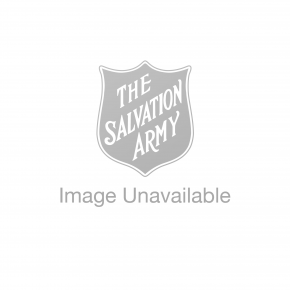 Bank South Pacific (BSP) has raised its hand to support the Salvation Army in Papua New Guinea with a sponsorship K20 000 towards the Red Shield Appeal.
The bank recognises and supports the worthy efforts of The Salvation Army in PNG, and is pleased to contribute to this cause.
In presenting BSP's support, Group  General Manager – Retail Banking, Paul Thornton said, "We value People and Community, which are two of the Bank's values that we share.  We value relationships that are built and pleased to support organisations that share the same vision and deliver lasting changes in the communities"
The Band presented the cheque at the annual Red Shield Appeal fundraising event, which will assist us to carry out our programs.
Salvation Army Papua New Guinea Territorial Commander, Andrew Westrupp, thanked the Bank for supporting the Red Shield Appeal. 
"The support by BSP is very much appreciated as The Salvation Army relies heavily on the support from civil society and corporate partners to fund our activities throughout the country.  This will go a long way in enabling we continue our work in the areas of Community Development, Health, Education, Welfare and Disaster Relief"  Colonel Westrupp said.