US Deputy Secretary Higginbottom visits House of Hope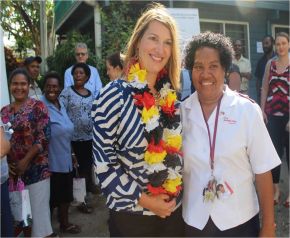 House of Hope clients spent time sharing their stories with U.S. Deputy Secretary of State for Management and Resources Heather Higginbottom  when she visited  House of Hope recently.
The visit was arranged so Deputy Secretary could see the work of House of Hope which is partly funded by USAid through FHI360 funding.
Her visit demonstrated how deeply the United States values its relationship with Pacific Island countries.