MAKING A DIFFERENCE IN MY COMMUNITY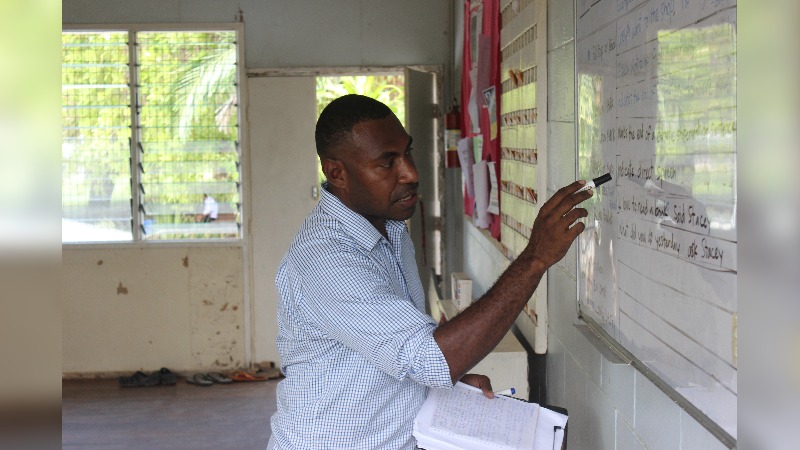 My name is Peter Evera and I am one of the adult literacy trainers at The Salvation Army Hohola Church.
It has been close to 2 months now since we first rolled out the adult literacy program here at our church and so far, we have pushed through against all odds.
What motivates me and inspires me to continue coming here everyday to teach my students is the smile I see on their faces at the end of the day when they manage to pronounce basic English words or when they successfully use what they have learnt in class to read out much longer and complicated words.
The other day, one of my students came to me and exclaimed joyfully that while on his way home from classes, he applied the vowels learned and managed to pronounce a word that he was not able to before and the smile on his face was enough to assure me that I am doing right by him and by God and that is to serve people and help them get closer to realising their true potential.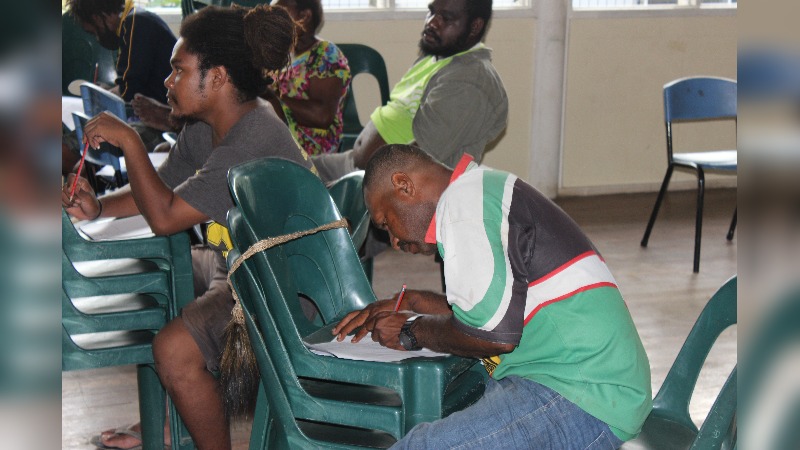 Most of my students say after they complete the adult literacy program, they would like to pursue further opportunities in education as well as employment opportunities and so they are doing all they can to master basic reading skills which will enable them to pursue their plans.
Here at The Salvation Army Hohola church, my other colleague Grace and I do not only focus on the literacy aspect alone but we also take time to share our faith and let our students know that there is a God and he loves them and that they are the reason why He sent His son Jesus to die on the cross for our sins.
I myself have had a rough experience growing up in the suburbs of Gerehu and life always seemed to be a burden until I came to know God and he changed the course of my life. Most of my students are from my community, especially the boys and they remind me of myself back then when I lived life with no knowledge of the God I now serve. I want to be able to tell them about the God that delivered me from a life of hopelessness and share about His goodness and grace upon my life.
I am looking forward to completing this program by November and will be so proud when each of my students finally receive their certificates of accomplishment. By then, they will be able to read and write with so much ease.
..............................................
Peter is a true example of a young person who is passionate to go back to his community and impact positive change in any way possible. Both Peter and his colleague Grace Danagi have been driving the adult literacy program at the Hohola Church with so much passion and determination and the results are evident in theri students' progress to date.
We thank God for our adult literacy trainers who work voluntarily and we also thank The Salvation Army and Ela Motors PNG for serving the less fortunate by making the program available for all.