You are here:
Home › 60th Anniversary Congress
60th Anniversary Congress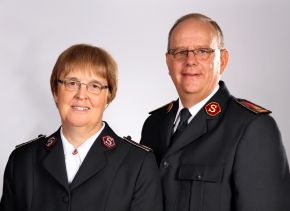 The Salvation Army Papua New Guinea is celebrating 60  years of ministry and service to the people of Papua New Guinea with "Heart to God and Hand to man".     Serving communities throughout Papua New Guinea 
Guests for our 60th anniversary celebrations will be The Salvation Army's world leader, General Andre Cox and Commissioner Silvia Cox, World President of Women's Ministries.
You are invited to join us as celebrate our God who is continuing to transform lives because of the mission and ministry of faithful salvationists.   Men, women, boys and girls lives have been chanted for the present and for eternity.
          Goroka                    June 23-25, 2016
          Port Moresby          June 26-28, 2016